Guys, I really slacked off in August so I apologize. I think I only had one Spotlight Friday, and I was going through a really tough reading slump. Here's what I managed to read last month:
I'm sorry to say that I'm keeping my expectations really low this month because classes have started up again, which means I'm going to be drowning in work. Intermediate Accounting I is basically going to take away what little I have of a social life. Also, for a religion class I'm required to take, it looks like I need to read 5 books for it. If I end up having to fully read each book, then I will include those reviews on this blog, even though they're not Young Adult.
Therefore, here is my tentative list of books I plan to read (a whopping two):
1. One Good Dragon Deserves Another (Heartstrikers #2) by Rachel Aaron - I loved the first book! The characters were so cute and funny, plus I really liked the storyline. I truly need an upbeat book because I've been going through a mini-depression like I always do before school starts.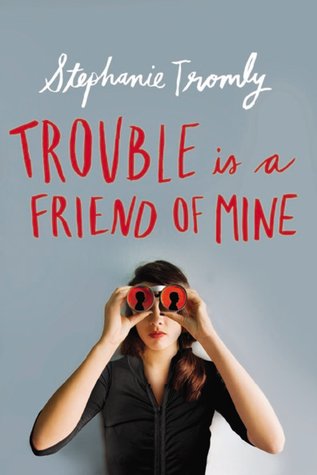 2. Trouble is a Friend of Mine by Stephanie Tromly - This was in my first OwlCrate in August! The theme was Mystery. I used to read a ton of Nancy Drew books back when I was ten, and then I read around twenty Mary Higgins Clark thrillers in middle school (because that's what all normal middle-schoolers read). This looks like a cute, quirky story so I'm looking forward to picking it up!




My OwlCrate goodies: