So I only managed to read three books in April:
1.
The Unlikely Disciple: A Sinner's Semester at America's Holiest University
by Kevin Roose
2.
The Final Empire (Mistborn #1)
by Brandon Sanderson
3.
The Well of Ascension (Mistborn #2)
by Brandon Sanderson
Here is my rather ambitious list of books I *hope* to get through in May:
1. The Boy Who Knew Too Much by Jeffrey Westhoff - I was hoping to finish this in April but I've been reading so slowly lately. I think it's due to end-of-semester burnout with exams coming next week.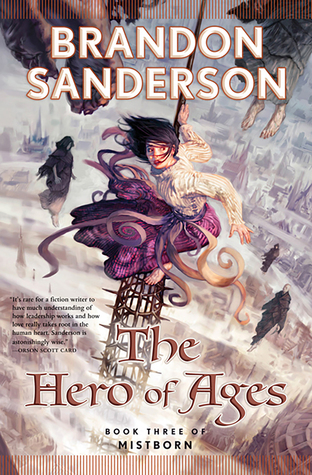 4. The Hero of Ages (Mistborn #3) by Brandon Sanderson - Time to make some more progress on this series!
In other news, since I tend to post most book blitzes/spotlights on Fridays, I'm going to start the meme "Spotlight Friday." Any time I host a promo, it will be on a Friday from now on.
What are you guys planning to read this month? Feel free to comment below!